The world around us is constantly growing and living in an ever-changing environment requires adaptability. Embracing change and letting go of stubborn routines is essential to yoga philosophy, and it is beneficial to your mind, body, and spirit.
One of the most pervasive forces affecting our lives, is the eruption of technological advancement. Technology can provide wonderful benefits and joys to our lives, but it can also disrupt certain harmonies. Social media, for example, can provide a plethora of benefits if used correctly. However, it can also provide potential harms to your yoga practice. Read on to discover how Instagram, Facebook, and meditation apps can harbor both pros and cons when integrated into your yoga practice.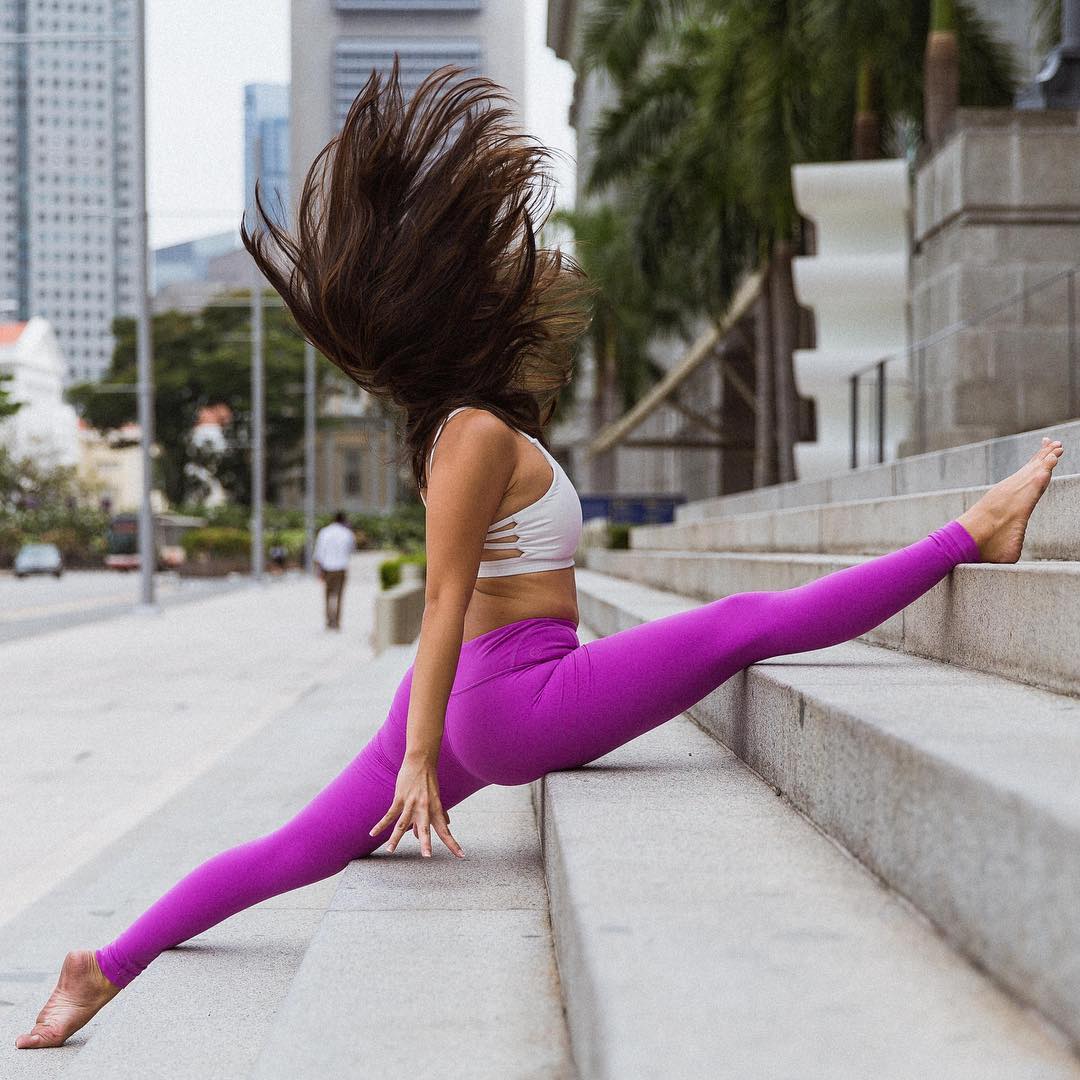 Following Yoga Aficionados on YouTube and Instagram
Pro: Can provide visual instruction of how to properly execute poses as well as provide inspiration to set goals.
Con: Can stimulate self-doubt and envy.
Are you following people who provide inspiration to your practice? Or is this fostering self-doubt and loathing? Watching talented individuals execute advanced flow sequences and hold poses for impressive bouts of time can be entertaining to watch and informational. If your reaction to seeing these videos is genuine awe, then social media can be a convenient channel to better understand, study, and interact with the depth of yoga. However, if you begin to compare yourself with those you follow online, watching yoga videos can quickly become a feeling of envy for another person's abilities, or self-loathing concerning your own limitations. This is, of course, unhealthy and can undermine the true nature of yogic philosophy.
Discovering New Yoga Products Online
Pro: Convenient way to find apparel and/or props that can better assist you in your practice.
Con: Can fall subject to marketing that influences you to be a compulsive consumer.
Finding out about the latest yoga apparel online can be of interest to individuals who may not otherwise seek out a product they need. Also, it can often lead you to coupons and discounts for particular products that are not available at retail stores. However, it is important to ask yourself how social media is influencing your consumer decisions. If you feel irrationally pressured to buy a particular product or if you develop an obsessive need for a product rather than a desire, then it might be time to stop scrolling and focus back on the goals of your practice.
Meditation Apps
Pro: Can provide a daily source for meditation.
Con: Can become a chore itself and distract from meditation.
Daily meditation apps can be a fantastic go-to source for focusing mediation. The danger appears when the app begins to feel like another chore you need to squeeze into your day, rather than a positive suggestion for meditation. If the app feels like a chore, it has the possibility of creating a negative association with meditation itself, which can hinder your personal yoga development.
When approached with mindfulness, social media can be a beneficial tool to assist in the growth of your yoga journey.
Top